Groundbreaking Coptic Film, A Man's Heart, Preparing for Release
Pigori Productions, a ministry of Saint Luke American Coptic Orthodox Church, with the blessing and leadership of our beloved Father Suriel Costandi, announces the release of the new, groundbreaking, and spiritually fulfilling full-length feature film, A Man's Heart, on January 7, 2019.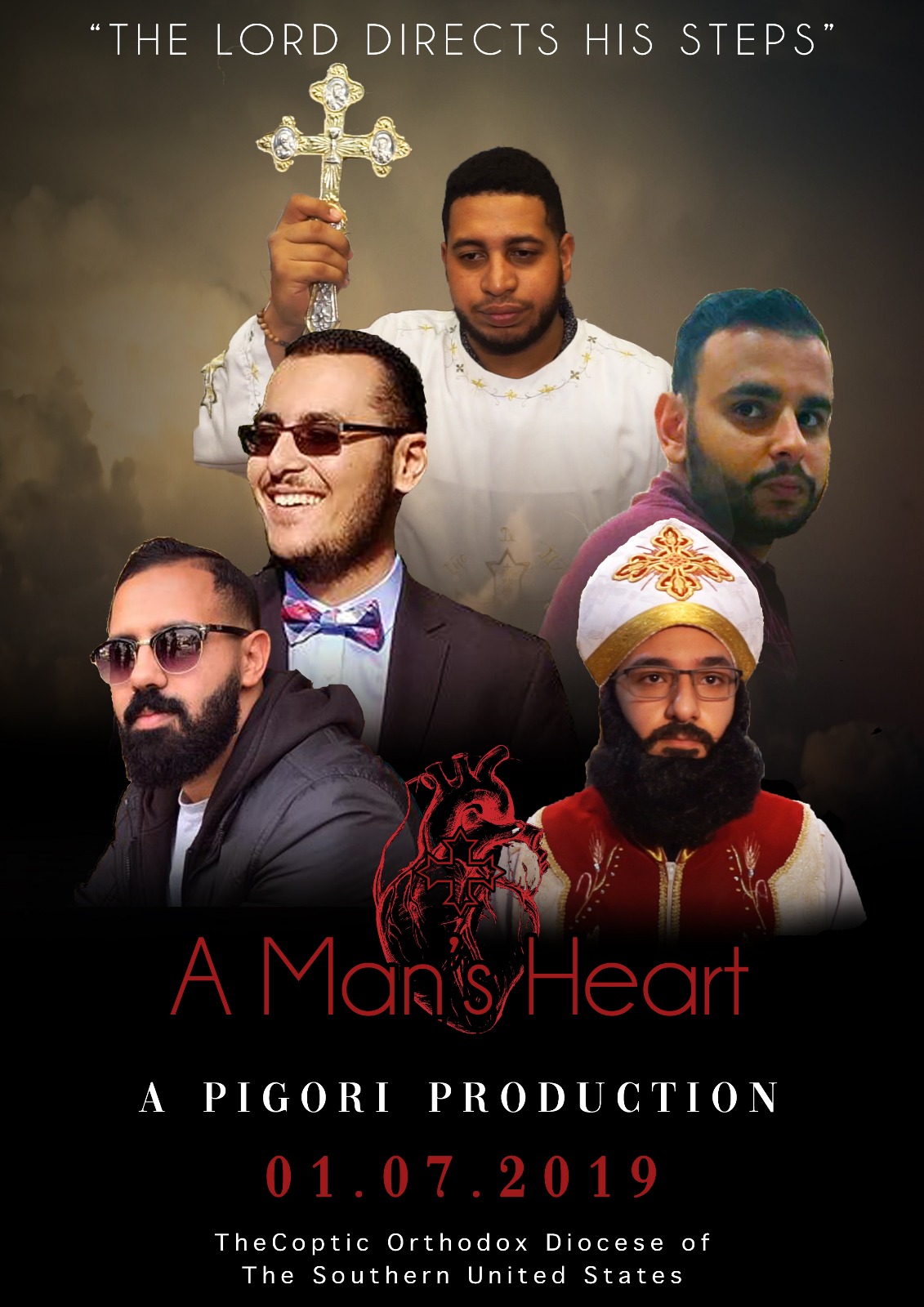 A Man's Heart follows dutiful brother Greg and his fraternal twin siblings, Ryan and Rhino, as they come to terms with the tragic events that unfold one fateful Christmas Eve on the drive home from the Feast of the Nativity Liturgy. After a local family takes the tragedy-stricken brothers in to raise them as their own, their lives begin to normalize. However, the younger twins face challenges dealing with their sudden loss, thus rejecting the teachings of the Coptic Orthodox Christian faith, and descend into a life of sin that leads to further calamity.
The film explores the issues faced by the brothers, focusing on the power of choice and the meaning of success in today's world. A Man's Heart identifies how our daily lives can benefit from brotherly love, confession, a continually renewed and strong faith, and a deeper understanding of the sacrifices made by our great martyrs and our Lord Jesus Christ. These are people whose lives should be not only commemorated, but also emulated in our daily trials and tribulations, both big and small.
The film's release is part of the Saint Luke American Coptic Orthodox Church's continuing campaign to connect with today's youth in a troubled but equally blessed society. Pigori Productions recognizes the importance of producing riveting, timely, and most importantly, spiritually fulfilling content, relevant to the struggles of today's youth who ultimately are the future of our ancient and beautiful faith, as well as the world.
For additional information, please contact Pigori Productions at pigoriproductions@gmail.com.
Release Date: January 7, 2019
Platform: Vimeo